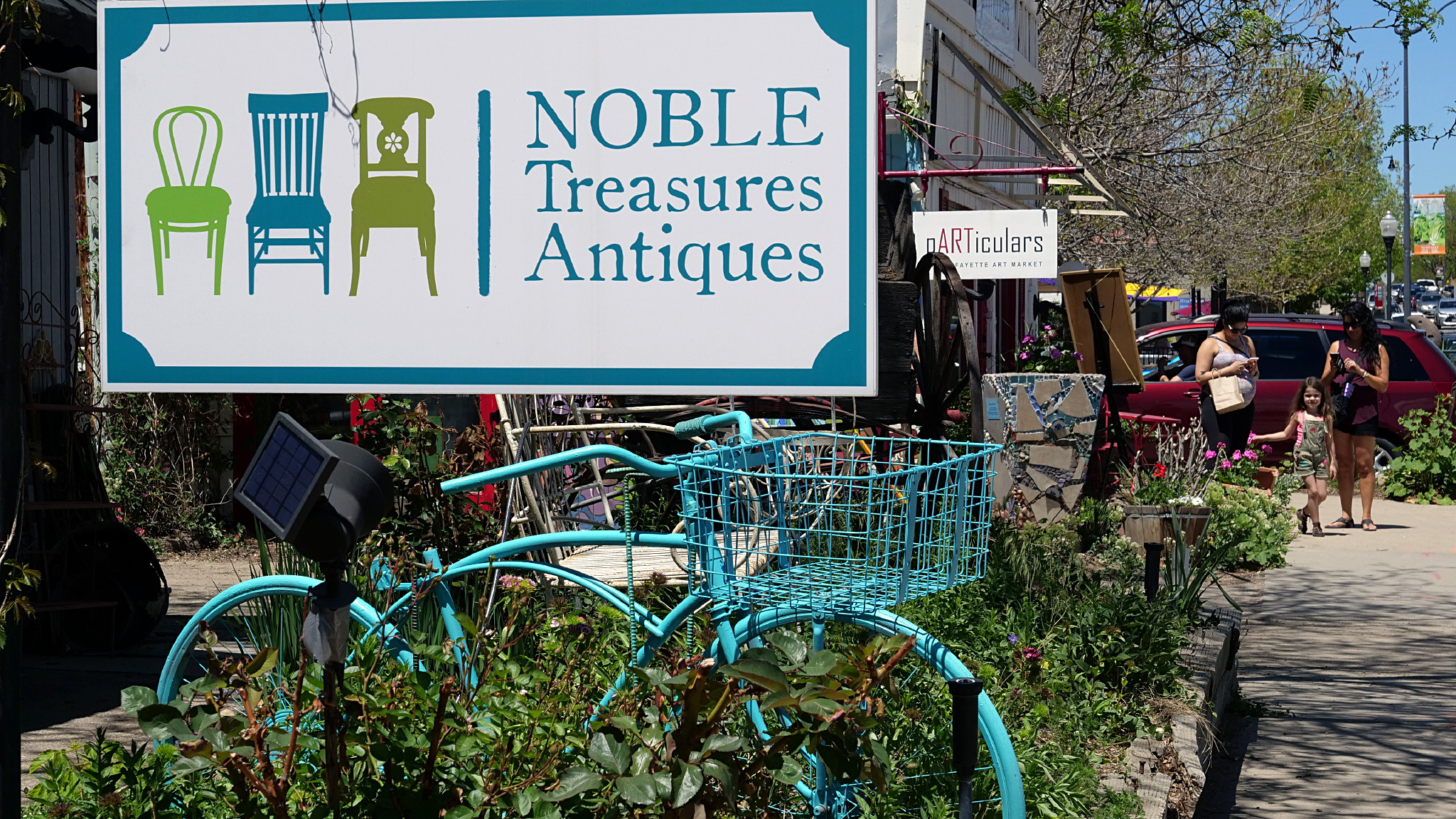 If you're looking for a new home in or near a small city or town, the chances are you've come across the term "infill" in your research. While the term, infill, is often used in the home-building industry it is not necessarily a common term for those outside of the business.
What does infill mean?
The most basic definition is using previously developed land for a new purpose. In our case we find infill properties to use for new homes. Infill is, in most cases, building on unused/vacant property within a town. We think of it as land recycling.
Why is infill important and why do we care?
It's important because infill is the reuse and repurpose of existing land/property. (Again, it's land recycling!) Infill not only avoids sprawl, but it invests in and brings new people, density, and overall improvements into a town. Why use up new land (open space) further out of town when there is a perfectly good property, within town, that just needs a bit of imagination to find its true potential? This is what we do. It is the very mission of Diverge Homes. If it's not infill, it's not Diverge.
Where do we look for and find infill?
We look for infill opportunities in small towns. Specifically, we look for infill projects in small towns with historic Main Streets/downtowns. Often, infill parcels can be found on the outskirts of towns, where most of the land is either open space or allocated for agriculture. This may seem more like sprawl, but city planners had already designated the property for residential development. It's not using up new land or changing the land's designated use.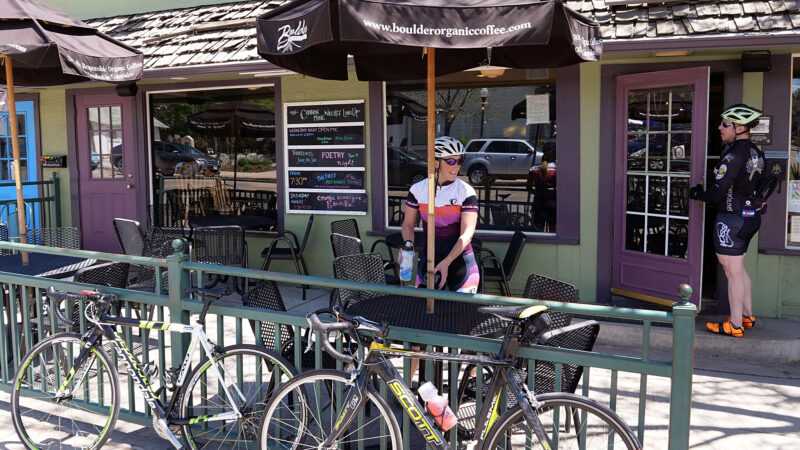 What we really love is to find infill parcels right in town, in easy walking distance to Main Streets or downtown districts. Take Cannon Trail in Lafayette (our flagship development) as an example. Cannon Trail is perfectly situated between shopping and entertainment a few blocks to the west through a residential neighborhood and trails and open space directly to the east. It would be hard to think of a more perfect location for housing. The property had never been developed since Lafayette's founding in 1888 and was first owned by local mining companies who used a small portion of the land as a railroad spur. In 1958, it was purchased by a family who retained it until it was purchased by Diverge Homes.
In 2016, we launched the company by acquiring this ideal parcel. Today, we are entering the final phase of this 39-home development. Those who have moved in are now enjoying the Townie Life that Lafayette has to offer.
What we've learned from the success of Cannon Trail is that people not only want to move from big cities to smaller towns, but they want to live within these communities so that they are able to walk or bike to shops, restaurants, breweries, etc. Small town infill like this allows us to build Townie Life!
Benefits of infill
There are plenty of positives when it comes to infill developments. Benefits include, but are certainly not limited to the following:
Infill can breathe new energy and excitement into neighborhoods and towns that were once vibrant but have remained unchanged for many years.
The infill parcels we look far have great walkability to restaurants, breweries, parks, and open space, so the car can stay in the garage. (This is what we mean by building Townie Life. Our homeowners live like locals because they are locals!)
An unexpected benefit of infill developments is that it brings more diversity to small towns, which tend to be homogenous in terms of age, race, and even wealth. These diverse mixtures bring in new and exciting businesses and more buying power, all of which is good for everyone
Similarly, infill can bring more social connection and a sense of community to buyers as well as longtime residents.
Infill is better for the environment, improving air quality and reducing greenhouse gases by reducing the need for cars. This also results in more active transportation, like cycling and walking, improving health and quality of life.
Infill reduces conversion of agricultural land and open space, as well as sensitive habits.
Simply put, infill conserves land. Open spaces remain open.
So, what is the opposite of Infill?
The answer is simple, it's sprawl.
Defining Sprawl
Sprawl is just that, growth outside of a city or town of houses, commercial developments, and roads, often without much thought for urban planning or the impact such development will have on the nearest city or town.
Sprawl neighborhoods are often lovely, but they can be less defined. They can lack soul or a meaningful connection to the towns and cities they're near, existing almost in a bubble. Walking to any shopping or dining is probably not an option, meaning increased congestion on local roads. Increased congestion, of course, leads to a decline in air quality. On top of that, residents of the town must now go further out to get to open space.
Ultimately, sprawl is simply not sustainable. At its worst, sprawl can fill in everything between several cities and towns, spreading out endlessly. In these dramatic cases, once-characteristic small towns lose their identities, while big box stores, chain restaurants, and chain hotels move in and thrive.
By definition, sprawl means a loss of open space and/or farm and agricultural land. Other problems are associated with sprawl as well. These include:
Busier roads and increased commute times.
More pressure on aging infrastructure that was not designed to properly handle unchecked sprawl.
Since cars are necessary for nearly every trip outside the home, active transportation is not an option. This leads to more sedentary lifestyles and poorer health.
Similarly, sprawl creates a larger environmental footprint, including worse air quality and loss of natural habitats for animals.
If Infill is better, why does sprawl seem so much more common?
In short, sprawl tends to be easier, cheaper, and quicker to develop. Unfortunately, planning and zoning codes were specifically written for the management of sprawl. Rarely have they been drafted to address infill.
Infill's greatest challenges are figuring out city plans and codes that can greatly differ between municipalities and are more geared toward sprawl. Permits for infill development, once applied for, can take a long time to be issued. Infill architecture needs to consider the town's infrastructure as well as designing something that fits in with its surroundings and will be attractive to prospective buyers.
With sprawl, a developer doesn't need to worry as much about these things. Infrastructure is extended to the homes so there's no need to retrofit. Codes are typically easy to follow. And since these new neighborhoods are built outside of town, developers don't have to try quite as hard to win over the townspeople. The only audience they need to appeal to are the buyers, who are likely coming from out of state.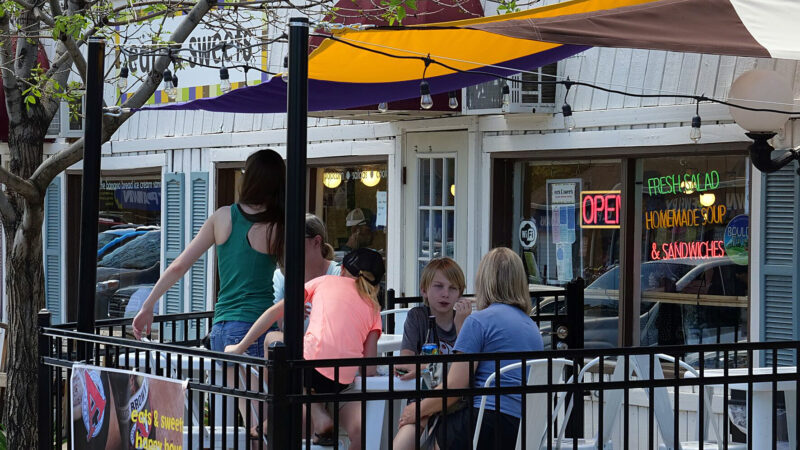 Other challenges
Infill is hard to make work on many levels, both technical and civil. Initially, with infill, there may be resistance or lack of trust from local planning committees and long-time residents who do not want to tarnish the character of their charming small towns. Another legitimate concern for residents is the inconvenience, noise, and dust from construction. The developer needs to prove that their infill project will not only retain or improve the look and feel of the town, but will go above and beyond that, breathing new life and excitement into the neighborhood. Local businesses will see more foot traffic and, ultimately, property values will rise. It takes effort to show people this, but once they believe it, they're sold.
At the end of the day…
Finding a home built on infill property may not be the top priority for you, and that's ok. But keep in mind that infill often means that you can walk to shops, restaurants, and/or parks. Living in an infill development, you are also more likely to feel connected to the town you've moved to. Small town infill developments have a real bond with the town. We hope this has been useful in understanding what infill is and how it relates to our business. Perhaps infill property will become a point of consideration for you when looking for a new home.