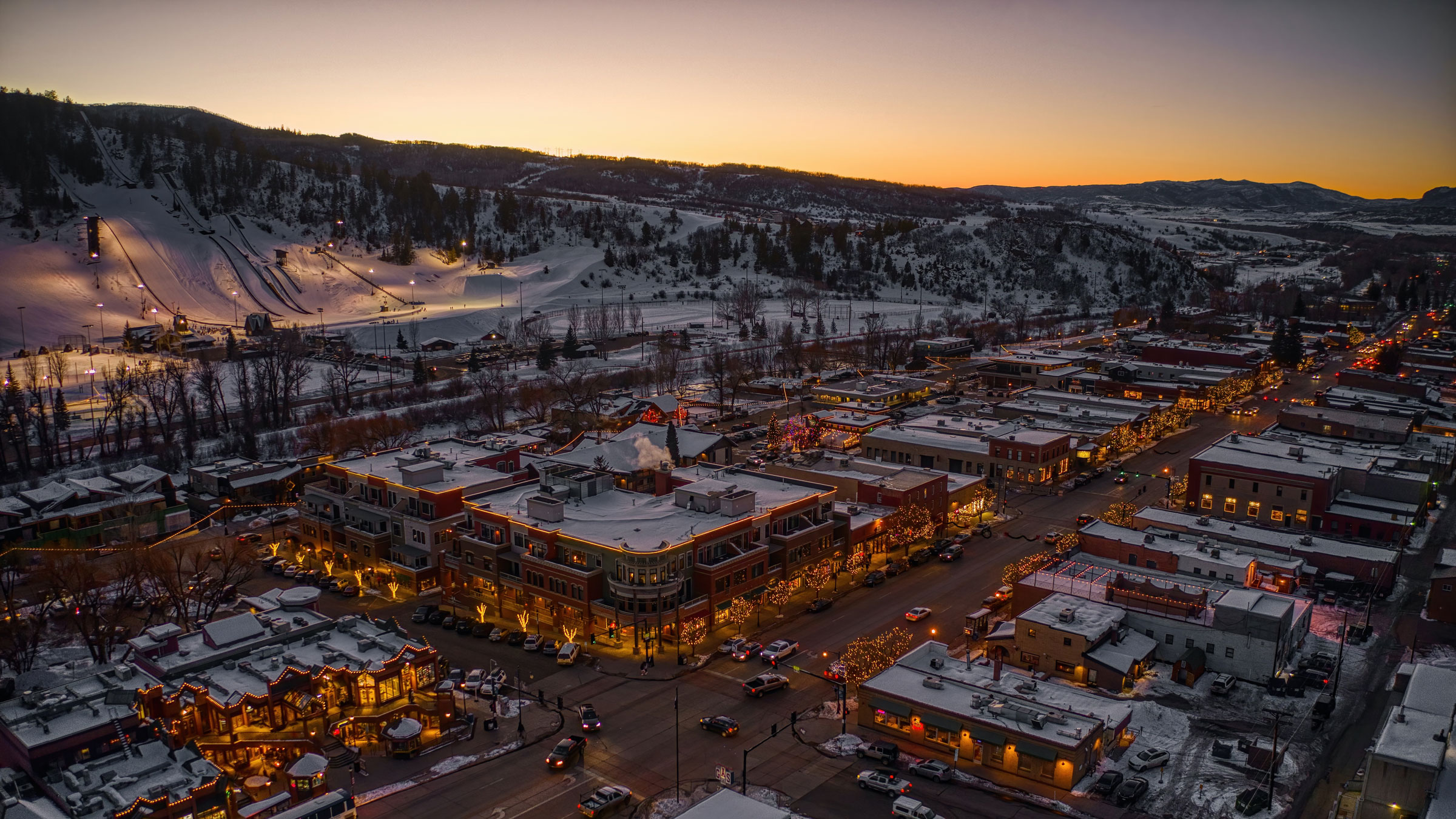 At Diverge, we talk a lot about small towns and if you look at our developments in Lafayette, Erie, Golden, and Steamboat Springs, you'll see they are all in small towns. Although we don't know where we'll be building next, you can guarantee it will be within other small towns. We know that the idea of a small town can mean different things to different people.
So, what do we mean by Small Towns?
We don't build in just any small town. There are several criteria we look for including population size, distance to a large metro area—commutability is still important even if that's beginning to change post-Covid—and, most importantly, we want our small towns to have a historic main street or commercial district.
Ideally, we look for main streets or commercial districts that were active pre-WWII, so prior to 1939. These historic districts often have so much character, with great regional architecture and a real sense of place. Residents take pride in their main streets, as they should. These charming blocks often feature shops, cafes, restaurants, bars/breweries, even theaters and galleries. They also often include other small businesses, like hardware stores, pharmacies, and grocery stores. Farmers' Markets, festivals, art fairs, and events take place throughout the year, and there's a feeling of community spirit that you don't normally get when living in a big city.
Realizing what you have before it's gone!
Sadly, so many of these once-thriving towns deteriorated after the Interstate Highway System was built mid-century and, by the 1970s, many storefronts had been left vacant for years. At the time, planners and people did what they believed was best for their towns, sometimes even replacing these historic commercial streets and districts with once-modern shopping malls. In some cases, family businesses that had often been around for generations were out. Chain shops, chain restaurants, and chain theaters moved in.
Thankfully, that type of activity was not the norm and towns began to realize that they had something special. With a little (or a lot) of TLC, these commercial districts could be brought back from irrelevancy. Chambers of Commerce, town planners, and community programs came together to rethink, repair, reinvigorate, and reimagine their old towns districts. Albeit slowly, many of these towns came back. But reviving these towns takes time and money.
People are catching on
We've seen a trend over the last several years. As advances in technology have quickly made it possible to work from just about anywhere, more and more people have seen the idea of life in a small-town transition from a dream to a legitimate option. These technological improvements have only intensified during the pandemic and, with these improvements, so has the allure of American small towns.
Due to the perceived need for in-person collaboration, brainstorming, and team meetings, company managers may not have imagined they'd be able to survive with an all-remote staff. However, when the pandemic forced all non-essential businesses to set their staff up to work fully remotely, it became clear that, in most cases, these companies saw no noticeable decline in productivity, and many employees enjoyed the new freedom of working from home. In fact, many companies have thrived under these new working conditions. One thing that's very clear is that good employees are capable of quality work no matter how far they are from the office.
As we mentioned, the trend of moving to smaller towns had already been growing prior to the pandemic, but if COVID-19 taught us anything, it is that cities, with all the culture, entertainment, and excitement they're known for, are not very practical when everything is closed and even taking a stroll can mean walking into a crowd. The trade-off for living in a city, as opposed to a more rural area, had always been smaller living spaces and higher prices in exchange for more of everything—more entertainment, more culture, more restaurants, and more jobs. But faced with 18 months or so of big cities being in various states of shutdown, many city dwellers in their often-cramped living spaces are craving more space, more fresh air, and fewer people. And if the cost of living is cheaper, too, well then, that's just an added benefit. Redfin, over the last several months, has seen a sustained trend of, roughly, 30% of users looking to leave an expensive metro area for a more affordable one.
You may have heard about the migration happening out of the expensive Western coastal cities like Los Angeles, San Francisco, and Seattle to states further inland—Colorado, Nevada, Arizona, and Idaho. Coeur d'Alene, Idaho, for example, has seen the median home price rise 47% in a year (March to March). The fact is, there simply aren't enough homes to go around in these once-quiet towns. Solving this problem is the core business thesis of Diverge Homes, and we believe it's also an incredible economic opportunity. Perhaps some thoughtful residential infill is what Coeur d'Alene needs! 
Why main streets work
People moving to smaller towns aren't looking to give up all the amenities they're used to. The perks of having shopping, dining (both casual and fine), and leisure options within a walk from home are certainly easy to find in the towns we target! And, more generally, when main streets can offer these amenities, the nearby houses become very desirable. How do we know? Because we're seeing it firsthand. Small Town infill homes that are walkable to Main Streets or commercial districts have a higher selling rate and better retain their value than the surrounding area.
Let's look at Lafayette, Colorado, the location of Cannon Trail, our first development. Cannon Trail is walkable to Old Town Lafayette, as well as to trails and open space. We began selling homes in the summer of 2018 for $532,700. In the winter of 2021, we sold our last unit (of 30) for $655,100. That's an increase of 23%. At the same time, the median price of homes in the Lafayette saw an increase of only 4% (from $535,000 to $557,000).
Location, location, location…
It's easy to understand why proximity to a vibrant, historic downtown is so important. Sticking with the example of Cannon Trail and Old Town Lafayette, from anywhere in our development, a resident is a 10-15-minute walk to Old Town, which is quickly becoming known as one of Colorado's most eclectic, artsy, and fun little downtowns. Residents can walk to do shopping in the morning and then come back in the evening for a meal out, ice cream, and perhaps a nightcap—and then easily (and safely) walk back home. No worrying about driving or parking. And you even get the bonus  of getting a little exercise as part of your night out.
Having trails and/or parks within a walk is also a huge draw. From Cannon Trail, if you walk east (away from Old Town Lafayette), you'll quickly find yourself in the newly dedicated Lafayette Open Space. You'll also be right on the Coal Creek Trail, a 14-mile hiking and cycling trail that connects Lafayette to Louisville, Superior, and, through local trail connections, Boulder and Broomfield, as well. It's beautiful and peaceful; perfect for exercise as well as a viable way to get to and from nearby towns.
The best of both worlds can exist
Lafayette certainly isn't the only great town with excellent walkability to culture, shopping, dining, and nature. We believe there are hundreds of small cities and towns, in Colorado and throughout the United States, that offer the best of both worlds—more living space, lower prices, proximity to the outdoors and walkability to entertainment, dining, and shopping in their lovely old downtowns. And with greater ability to work remotely, the secret is out!